'Freaks of Nurture' out

March 11

 
via The Reverberation Appreciation Society
STREAM: 'Freaks of Nurture' –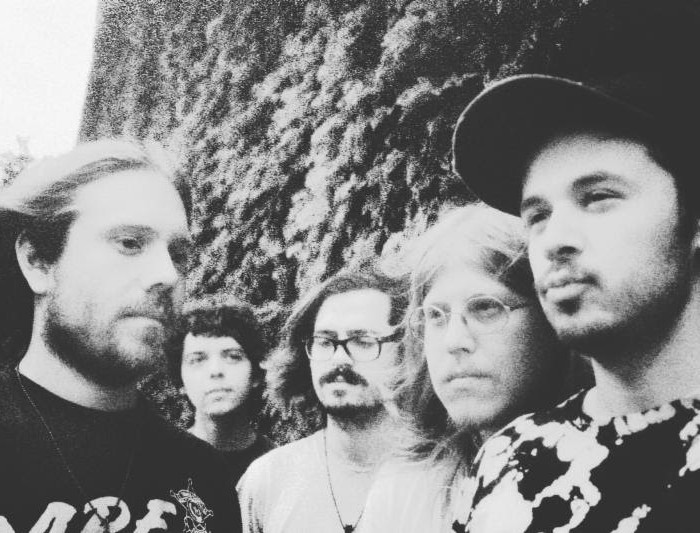 (Photo Credit: Alison Scarpulla)
Originally formed in El Paso, Texas, Holy Wave carefully combines fluid forms of sacred surf sounds, droning riffs, and group vocals that haunt and harmonize in equal measure.
Recently, the band made the move to Austin and released Knife Hits, The Evil Has Landed I and II, and Evil Hits, a compilation featuring select tracks from the band's prior releases. The band released their second LP, Relax, in 2014 on Levitation's (formerly Austin Psych Fest) Reverberation Appreciation Society label and Burger Records. Relax saw the band expanding both their sound and their membership, recording for the first time as a five-piece. Holy Wave has toured extensively around the states and internationally, including support for GOAT and Psychic Ills, Austin Psych Fest | Levitation 4, 5, 6, 7, and 8, as well as appearances at SXSW and CMJ.
"They've got the far-off, dreamy vocal wash of the shoegazers, but their guitars and hooks are anything but subtle, invoking the tone of early Kinks or Nuggets acts on 'Psychological Thriller'." – Pitchfork
"There's a touch of melancholy lurking under all the sepia-drenched warmth, but make no mistake–this is asleep-in-the-sunlight bliss." – Under the Radar
"It's a garage-rock lover's garage-rock album, unabashedly embracing of Zombies-like slacker psalms and clunky guitar manipulations." – Paste
(click image for high res)
[Reverberation Appreciation Society]
Street Date: March 11, 2015
 .
1. She Put A Seed In My Ear
2. Wendy Go Round
3. Western Playland
4. You Should Lie
6. Air Wolf
7. Our Pigs
8. Sir Isaac Nukem
9. Magic Landing
10. Minstrel's Gallop
Holy Wave Links: